Pompano Beach named Best Beach by Money Magazine!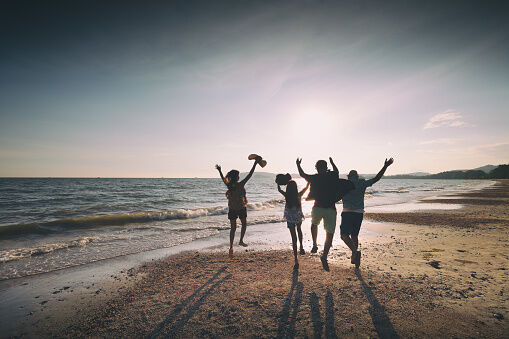 TripAdvisor recently came out with their picks for the best beaches in the U.S. and the World. Well, now "Money" has chimed in with their picks along with how much it will cost to visit, so if you're thinking of spending your summer hitting a beaches you've never been to before, you may want to listen up.
"Money" singles out 14 beaches, seven in the U.S. and seven international, limiting their choices to one from each state, and, internationally, one from each country, with the choices offering what the mag calls "that ideal mix of waterfront amenities and affordability."
Topping the list in the U.S. is Pompano Beach, which will cost two people about $2,125 for a week's vacation. Lonely Planet describes the area as an "affordable and family-friendly alternative to other South Florida hotspots." It's great for access to natural coral reefs, plus it has 18 shipwrecks for scuba divers, and is also a great place to enjoy some fishing, and has plenty of beachside playgrounds and picnic areas for families.
Top Beaches in the U.S.(How much a week costs for two people)
Pompano Beach, FL ($2,125)
Asbury Park, NJ ($2,767)
Sag Harbor, NY ($3,651)
Long Beach, CA ($2,508)
Glen Arbor, MI ($2,689)
Myrtle Beach, SC ($2,332)
Outer Banks, NC ($23,82)
As for International beaches, Bali, Indonesia ranks at number one, with a cost for a week for two running around $3,464. The area's great for surfers, while some beaches are tranquil, and others host big parties. There's also coral-filled waters and shipwrecks for scuba divers, and there are even loads of hidden beaches if you really and truly want to escape
Top International Beaches(How much a week costs for two people)
Bali, Indonesia ($3,464)
Mallorca, Spain ($4,204)
Crete, Greece ($4,224)
Jeju Island, South Korea ($3,715)
El Nido, Philippines ($3,828)
Cozumel, Mexico ($2,705)
The Azores, Portugal ($3,046)
Source: Money

Heath West
Want to know more about Heath West? Get their official bio, social pages & articles on WAVE 92.7!
Read more