Favorite Park Treats Of Disney World Employees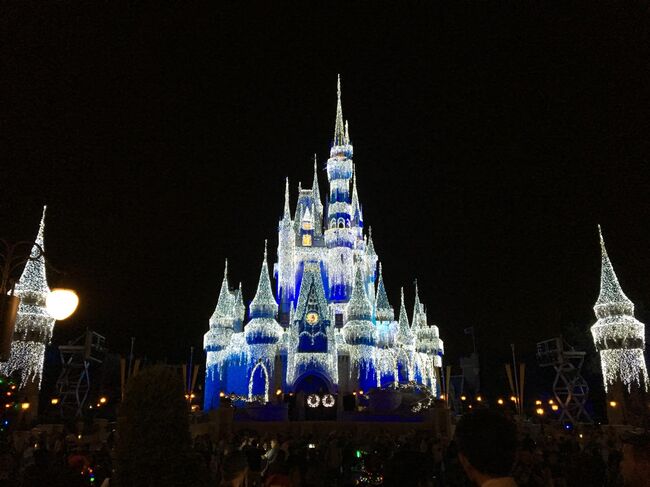 Dining at Disney theme parks can be really expensive, so a lot of Disney employees bring their own food to work. But being around all of those fun foods is tempting, so "cast members" do splurge on themselves from time to time. Business Insider asked former participants in the Disney College Program what their favorite treats were at the parks and here's what they loved to eat at the "happiest place on Earth."
Mickey pretzels - Former cast member

Devin Melendy says she didn't eat in the parks much because it was expensive, but she always loved the Mickey-shaped hot pretzels with cheese.
The Citrus Swirl -

Former cast member John

Quagliano says he only bought food in Walt Disney World twice as a poor Disney employee, but he was impressed with "The Citrus Swirl" ice cream — which has since been replaced by "The Orange Swirl," a similar frozen treat.
Anything from Pecos Bill Tall Tale Inn and Café - Jake Klecknersays when worked at Disney World he loved this Old West-style spot. "If someone told me, 'You can only eat at one restaurant at Disney for the rest of forever,' I would say, 'Okay. Pecos Bill it is, I guess,'"

Kleckner "I love being in there, eating the Tex-Mex food, and being in Frontierland. I am such a nerd for Frontierland now."
Brunch at Trail's End -

Former cast member Chantelle Judd

loves brunch so her favorite was the brunch buffet at Trail's End at Disney's Fort Wilderness Resort. With options like brown sugar-glazed applewood-smoked bacon, Mickey-shaped waffles, omelets, Canadian bacon Benedict, mashed potatoes and gravy, fried chicken, French toast bread pudding, and apple cobbler, it's no wonder.
Dole Whips - When former Disney cast member

Missy Farni splurged on Disney food, she loved Dole Whips. These frosty treats have a cult-like following, come in pineapple, vanilla, or a swirl of both and they're totally refreshing in the hot Florida sun.
Source: Business Insider

Heath West
Want to know more about Heath West? Get their official bio, social pages & articles on WAVE 92.7!
Read more