The Strange Things Folks Used To Eat As Children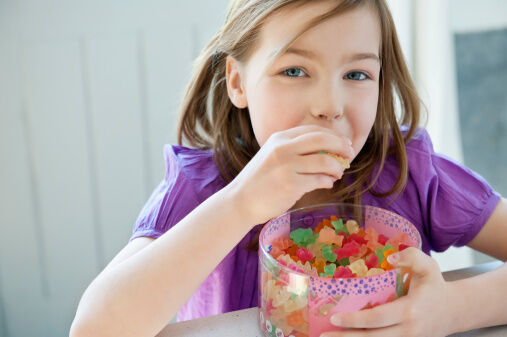 It's no secret that kids will put anything in their mouths, and judging by the recent Tide Pod challenge so will some younger adults. It's one thing for a toddler to not know any better and pick up a Lego and try to eat it, but judging by a new Whisper thread, there are plenty of people who ate some weird things as kids and they should have known better.
The new thread has folks admitting to the strange things they'd eat as kids and after you read it you'll probably be left wondering how many of them are still alive.
Strange things people have eaten as a child include:
"I used to eat soap and lotion as a child. My insides were clean and moisturized."
"I used to eat grass as a child because of my love of cows."
"Confession: I used to eat a lot of mud as a child."
"When I was small I used to eat the leaves off trees. I was a weird child."
"I used to eat lego man heads as a child in the hope I would turn into Bart Simpson."
"I once ate a pack of white tacks when I was a child which resulted in me going to the hospital after day three due to constant and severe abdominal stabbing pain. I was such a dumb kiddo."
"When I was a kid I used to eat gum from under the school lunch table. I was a real life Buddy the Elf."
"Secretly I used to eat dog food...when I was a child. Now as an adult I can say without shame that I still love eating dog food but only as a snack."
"When I was a kid I used to eat two sticks of cherry Chapstick at a time. It was a problem."
"I used to eat ants as a child because they tasted like lemon to me."
"When I was a child I ate a lot of toys and I had to go to the doctor because small pieces were stuck in my digestive system."
"I was never into reading but I used to eat books as a young child."
Source: Whisper

Heath West
Want to know more about Heath West? Get their official bio, social pages & articles on WAVE 92.7!
Read more