Luke Bryan Leaving "Bro-Country" Style Of Music
In 2011, Luke Bryan shook up country music with the release of "Country Girl (Shake It For Me)" and started a new sub-genre to country music called "Bro Country".
Whether you are familiar with the term or not, you know what type of music this is. It's the songs about pickup trucks, pretty girls, back roads, and huntin', fishin', and lovin' everyday. Luke Bryan has since been known as the king of "bro country" releasing all kinds of songs about these topics over the years. However, the superstar is now speaking out sharing it might be time for something new.
"When I started singing about stuff like that, a lot of people saw it worked so they incorporated it. Then sometimes things get beat to death and then it's time to move on."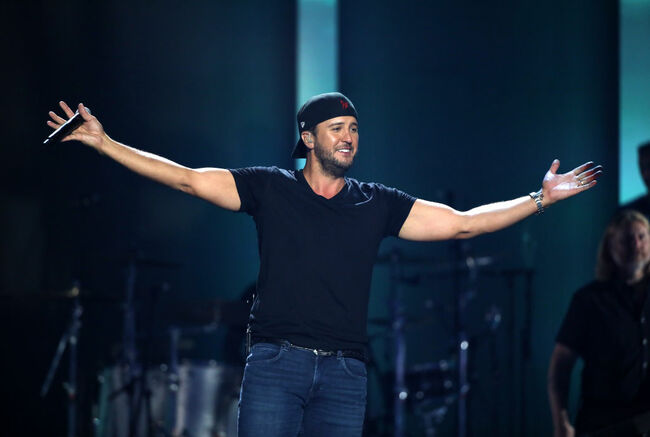 This quote was part of a cover story for Billboard Magazine where Bryan first spoke out about changing things up. He shares about his record breaking success over the years and attests a lot of it to the "bro country" songs, but also to songs such as "Drink A Beer" and "Most People Are Good".
"Drink A Beer" is probably the first we heard from a more serious Luke Bryan. He released this song in memory of his brother who passed away a few years back. Then more recently, Bryan released "Most People Are Good" which almost immediately shot up the charts to #1. Bryan shares that it is time to move from the lighthearted fun country songs to deeper music such as the ones above.
"I know that there are more layers to describing the country way of life than a pickup truck and fishing. When I'm in a songwriting session with one of my songwriter buddies who's going down the back-road path, can I sing a song about hunting and fishing ever again? I have enough intelligence to know I have to move the needle from singing about trucks and back roads and fishing."
There's no word yet on what Luke Bryan's next single will be. He's not saying that he'll never write an upbeat, fun song ever again, but there's definitely no more music about hunting and fishing from the artist. We're sure whatever it is to come, the fans will love it.
Old and new, you can hear all your favorite Luke Bryan music on June 21st when he plays LIVE at the Coral Sky Amphitheatre in West Palm Beach! Score your tickets to that show below!

Heath West
Want to know more about Heath West? Get their official bio, social pages & articles on WAVE 92.7!
Read more