11 Crazy Facts About Kenny Chesney You Didn't Know
11 Crazy Facts About Kenny Chesney
Here's a little love to Kenny Chesney as he is making his way to the Coral Sky Amphitheater on Thursday!
Which one of these facts surprised you those most? For us.. it was that he was arrested alongside another country singer... Which one you ask? Scroll down to find out!




11. He's Probably Showering Right Now.
Kenny Chesney has a bad habit of needing to be clean. He shares that he showers three times every day to avoid getting sticky. He also prefers bodywash over a bar of soap. Anyone agree?
10. He has a Goldendoodle named Pancho.
Back in 2012, a friend gave Kenny a dog hoping it would be something he could attach to. The dog is now his best pal!
9. He doesn't think his tractor is sexy.
Kenny Chesney owns two tractors, but he's shared that neither of them have ever helped him get a woman in the mood.
8. He's been arrested... with Tim McGraw!
It's no secret that Kenny Chesney and Tim McGraw are long time pals! They even released the song "Feel like a Rock Star" together. But did you know that Chesney and McGraw were arrested together? Back in 2000, Chesney mounted a policeman's horse in public while McGraw held back the officers. They did go to trail, but were later acquitted... Thankfully!
7. The very first song he ever wrote was for a girl....
but he didn't get her.
6. He dreams of being Lance Armstrong.
well not really, but he is a fitness nut. For a long time, his go-to calorie burner was his treadmill until one day he traded in his treadmill for a bike. He took up cycling and bought clothing and all sorts of cycling equipment. He shared that the sport helped him take his mind off of everything.
5. He is a grilled cheese sandwich guru!
Although he is a fitness fanatic, Kenny's favorite food of all time is a plain grilled cheese sandwich with extra salt!
4. He is not a fan of his middle name.
Kenneth ARNOLD Chesney
3. He is a fan of his bald head!
Kenny Chesney shares he started balding at 17 years old. It did bother him a little bit then, but now he embraces it! He especially likes that all his friends in their 30s and 40s who are starting to bald are freaking out.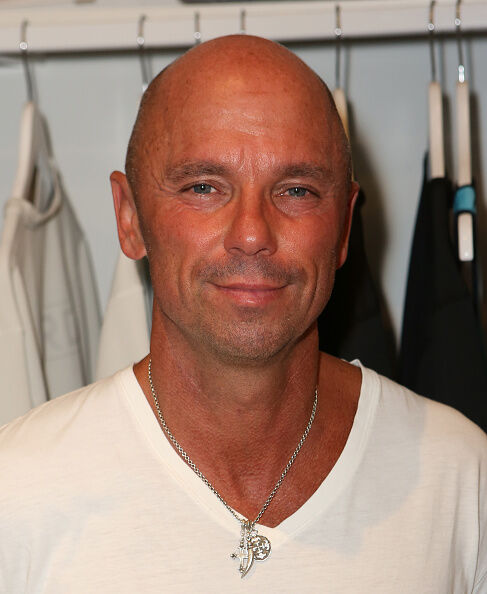 2. He pays his crew VERY, VERY well.
Kenny Chesney employs several hundred people. For his road crew, they are paid in bonuses such as a "merch" lottery. Everyone that worked a particular night's show gets put into a hat and whoever's name is drawn gets all the money from that night's merch sales. He also treats the families of everyone on his crew to an all expense paid trip to the Virgin Islands. Anyone looking for a job?
1. He was scheduled to shoot a video at the World Trade Center on 9/11.
Yes, this really happened. Kenny Chesney and his team were scheduled to begin shooting a music video at the World Trade Center on September 11th, but last-minute equipment delays pushed back shooting. Kenny Chesney has shared that he felt like an angel was watching out for him when he saw the news on TV later that day.

Eric Hunter
Want to know more about Eric Hunter? Get their official bio, social pages & articles on WAVE 92.7!
Read more