Doctor Makes Shocking Discovery While Treating Parkland Victims
Online publication, The Atlantic, published an article this morning related to the Stoneman Douglas School shooting. The article is the view from one trauma doctor who was on staff during the shooting and the major difference she found between these victims and others who have suffered gunshot wounds.
The doctor's findings are shocking. Here's the major difference between a handgun wound and the deadly AR-15 used in this tragedy.
"Routine handgun injuries leave entry and exit wounds...that are roughly the size of the bullet. If the bullet does not directly hit something crucial like the heart or the aorta, and they do not bleed to death before being transported to our care at a trauma center, chances are, we can save the victim."
The doctor then shares the dramatic difference her team found with the Stoneman Douglas victims.
"The bullet from an AR-15 passes through the body like a cigarette boat travelling at maximum speed through a tiny canal...The high-velocity bullet causes a swath of tissue damage that extends several inches from its path. It does not have to actually hit an artery to damage it and cause catastrophic bleeding. Exit wounds can be the size of an orange.

While the shooting was still in progress, the paramedics were gathering up victims whenever they could ... Even as a physician trained in trauma situations, there was nothing [they] could do at the scene to save the victims who had been shot with an AR-15. Most of them died on the spot, with no fighting chance at life."
The doctor who published this article is now speaking out saying it is her duty to share her findings from this. The doctor believes that an AR-15 has no place in a civilian's gun cabinet even if it is only being used for recreation. The doctor cannot accept that their right to enjoy this hobby out-weighs the right to send her own children to school, the movies, or a concert and have them safe.
How do you feel about these findings? Should the damage done by this AR-15 be enough to finally crack down on gun control laws?
I highly encourage anyone who has found this informative to read the full article, available here. The Atlantic.
https://www.theatlantic.com/politics/archive/2018/02/what-i-saw-treating-the-victims-from-parkland-should-change-the-debate-on-guns/553937/?utm_source=atltw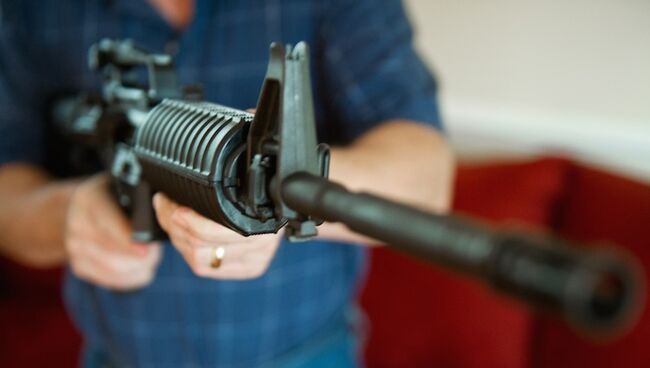 Eric Hunter
Want to know more about Eric Hunter? Get their official bio, social pages & articles on WAVE 92.7!
Read more